SharePoint World by Manpreet
As in my last article we saw all the functionalities related to our forms through Info Path. Now in this article I will show you the settings of InfoPath forms in SharePoint 2013.
Select the "File" menu, you will be able to see all the form settings available.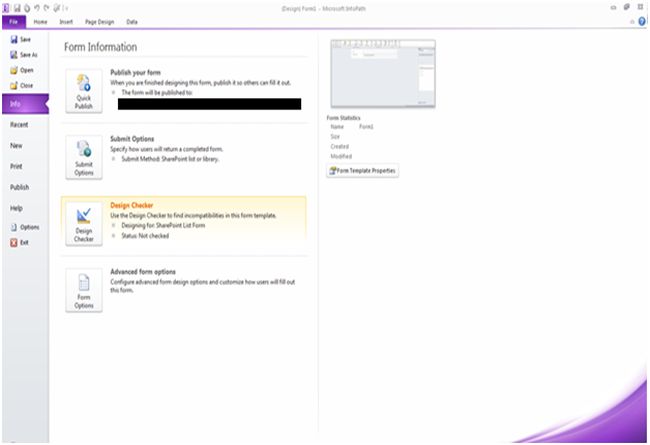 Form Information

First what we will see from our screen below is Publish your form.
Once you are finished designing the form, you can click on Quick Publish, the form will be published and the users can use the form.

Submit Options

Then we have Submit Options.

An option to submit the data and storing the data to:
SharePoint List
Send through an Email
In SharePoint Document Library
In a different location using web service
In a different location using web server
Or to a hosting environment
Lastly by Managing Connections
It also gives you an option to display a Submit…
View original post 634 more words